100 Ballz Review
100 balz is a small  Casual Game game where you have to find the right timing to drop the eggs in a glass.
PROS
Flat Design
Excellent gameplay
Responsive
Light and don't crash
Worlk Ranking with Google Play Services
 
Welcome to 100 balz, a small tiny game to have fun after your work-day !
 

 
How to play ?
Glasses scroll down the screen, and eggs machine is below.
When the glass arrives, open the trap-door that holds the yellow eggs.
If you aim well, a maximum of eggs will fall into the glass, and very little has side. You have a total of 100 Ball Z, when 100 of them fell near you lost.
 

LifeTime
Although the concept is not amazing, it's still fun and allows a good time.To embellish the whole, there are several modes: slow, normal, fast, relax.There is also a world ranking managed by google play services. Log in with your google account and compare your score with other players from all the world.
Maybe they can improve the game by adding some bonus.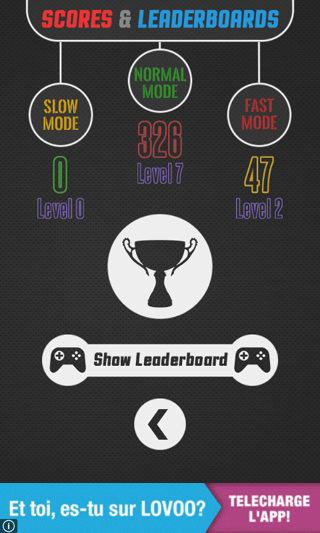 Production
Design is very simple, flat style ... but even like this, the egg machine look like a dark-ET come from space, with 2 eyes look inside your mind ... brrr ... it's scary: pThe set is accurate and vibrant, good and clear  color choice ... the FreaXator Games team work well.Commands are responsives and the games don't crash,  Gameplay excellentThe trap door opens when asked, we can make real progress as measure.Advertisements are present but are not annoying at all, it does not affect the enjoyment of the game.
Conclusion    Simple controls, original, very good realization, make 100 Ballz a greatgame for family and friends to enjoy at anytime!