Truck Driver 3D Review
Truck Driver 3D it's a realistic truck simulator app.
PROS
Unique idea: it's a truck simulator!
Good 3D models: trucks and ambients are really curated
Different situations and conditions in every mission
Many many levels
CONS
Control system not that easy to master
3D redering not always perfect
Features are too simplified
Truck Driver 3D it's a truck driving simulation app that allows you to drive different trucks and heavy vehicles.
Drive your trucks!!
This simulator allows you to drive different kinds of heavy trucks. You can choose between a wood grabber, a bulldozer, a forklift to load the big trucks with different type of cargo. This 3D truck game has 4 big maps with 10 levels each: mountain, quarry, countryside, tow truck, army missions(war truck), garbage truck and industry.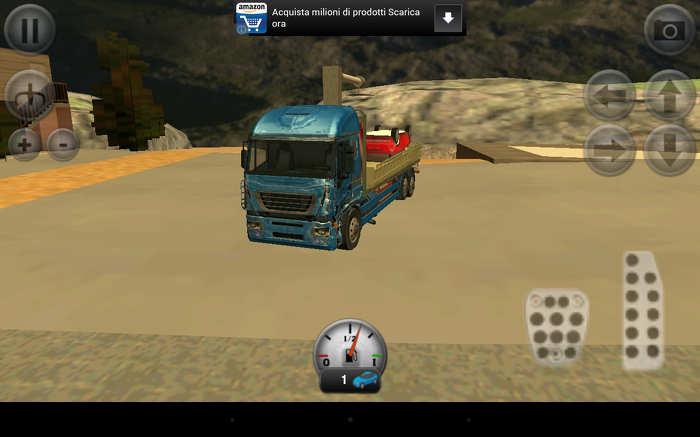 With Truck Driver 3D you're transported into a real truck simulation. Select your truck from different vehicles and based on the task your're asked to complete each of which has some unique abilities; you can play many mission in which you must carry some load (from wood trunks to small cars) around the city or wherever the mission take place! From the sun to the snow, from the city to the mountain, from the common task to the military applications, a great variety of situations are available. Â 
The environment and details are really accurated: for example you need to keep an eye to the fuel level and if you find out it is low a trip to the gas station is needed. Inside the levels you're not alone: other cars will be hanging around you making your task a little harder.
The control system is made by an overlay on the screen integrated with the device gyroscope which simulates the steering. Controls are not that easy to master but a little time spent in increasing your driving skills will be enough.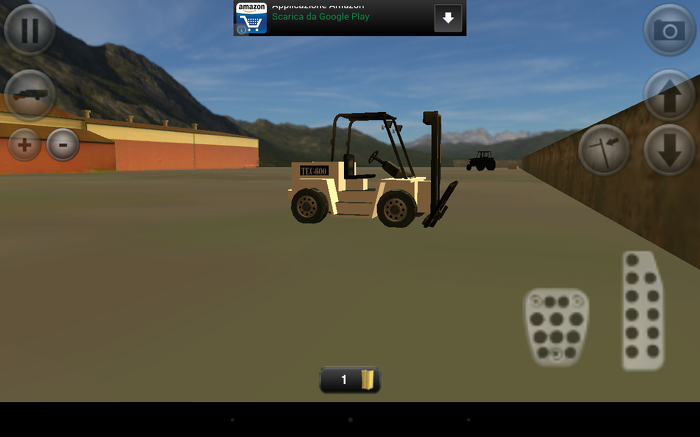 If you have ever tried other trucks simulators, you will surely be familiar with this app, while you will also notice the lack of some features in the driving system which are well compensated by other unique features, like the possibility to change the truck during the missions.
At last, it misses an integration with social networks, which would be appreciated.
Truck Driver 3D it's quite a complete app while has got the space to improve further.
Conclusion
A really good driving simulation dedicated to an unusual sector. It's a very nice app and a must to try (at least once).
Don't miss it. My rate: 4/5